The VMware vSphere 6.7 Clustering Deep Dive is the long-awaited follow-up to best seller vSphere 5.1 Clustering Deep Dive and zooms in on the critical components of every VMware based infrastructure.
It provides the knowledge and expertise needed to create a cloud infrastructure based on the solid foundation of vSphere HA, vSphere DRS, vSphere Storage DRS, Storage I/O Control and Network I/O Control. It explains the concepts and mechanisms behind these features that enables you to make well-educated decisions.



The book contains a stretched cluster use case section that contains all necessary settings for creating a fully-functional stretched cluster and reviews all failure scenarios and their effect on the existing workload. This book takes you into the trenches of HA, DRS, Storage DRS, SIOC and NIOC and gives you the tools to understand and implement, e.g., HA admission control policies, DRS resource pools, Datastore Clusters, network resource pools, and resource allocation settings.

Each section contains basic design principles that can be used for designing, implementing or improving VMware infrastructures. Combine this book with the vSphere 6.5 Host Resources Deep Dive book, and you have an in-depth and comprehensive set of books that deliver the information you need to design and administer vSphere in the enterprise.

Often referred to in the virtual community as the vSphere Resource kit, the Host Resource Deep Dive zooms in on hardware resources such as CPU and Memory and covers how the vSphere 6.5 resource scheduler manages these. The Clustering Deep Dive builds on top of that and zooms in how a group of ESXi hosts work together and provide clustering services.


Is this finally the year of the Virtual Desktop Infrastructure (VDI)? There doesn't seem to be a straight answer to that question. A VDI can be designed to work perfectly in your environment, but could also be a big pain in the butt.



This guide written by

Johan van Amersfoort will help you design a VMware Horizon VDI, based on the VMware Certified Design Expert (VCDX) methodology.

It will help you understand what steps need to be taken to bring a project to a successful result.

It contains examples of real-world design projects, requirements & constraints which will help you make the right decision in a great variety of scenarios. As sizing does matter, you will also be guided through the complete sizing process.
Other topics that will be covered: Windows 10, multi-site architectures, NSX, vSAN, profile strategies, application delivery strategies, assessments, monitoring, security, GPUs, and remote protocols.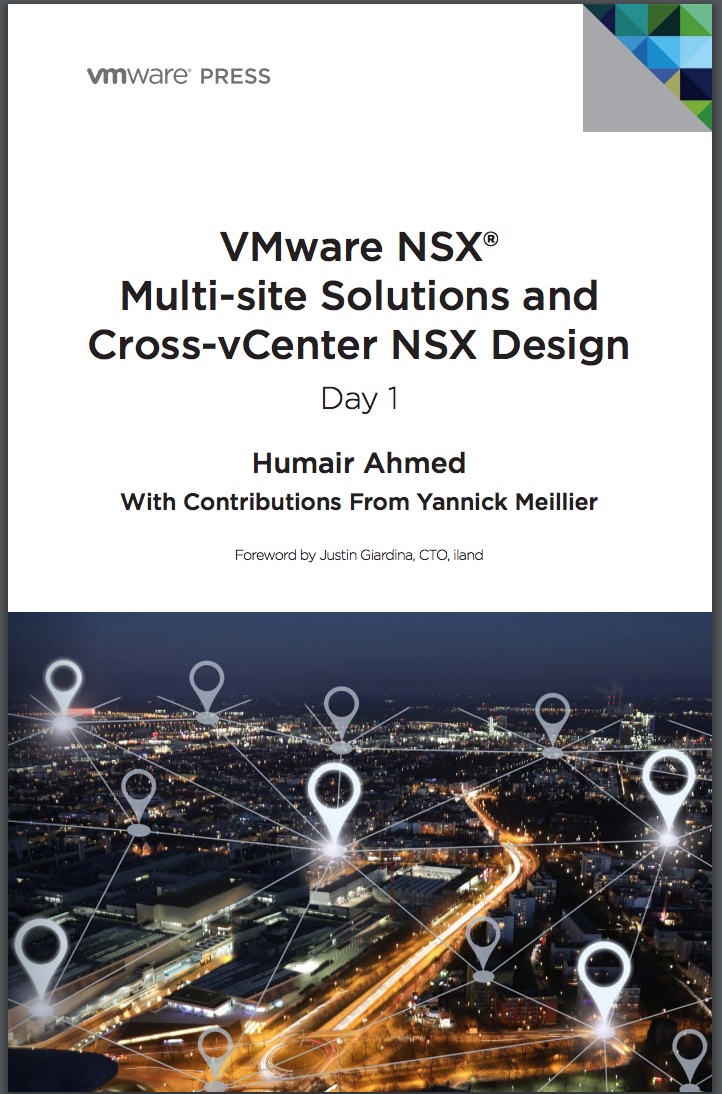 NSX Multi-site Solutions and Cross-vCenter NSX Design Day 1 opens with an outline of several NSX solutions available for multi-site data center connectivity, then digs deeper into the details of the Cross-vCenter NSX multi-site solution.
Cross-vCenter NSX use cases, architecture, functionality, deployment models, design, and failure/recovery scenarios are discussed in detail.

This document is targeted toward virtualization and network architects interested in using VMware NSX network virtualization solution in a VMware vSphere environment to provide multi-site solutions.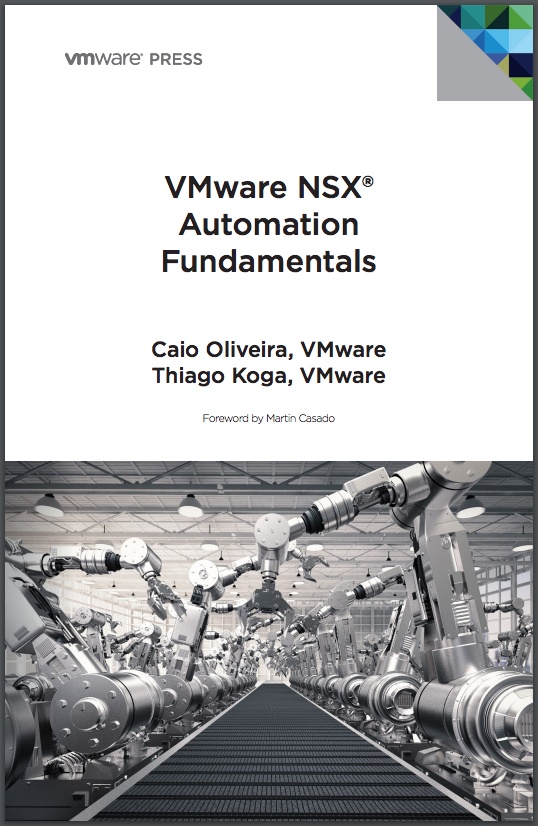 VMware NSX Automation Fundamentals
written by

@oliveirac_caio
and

@thikoga
offers guidance to help organizations automate their environments, leveraging familiar tools including VMware vRealize Automation, OpenStack, and PowerNSX. It speaks to engineers and technical decision makers responsible for selecting different sets of tools to automate their infrastructures, helping reduce the manual operation associated with each task.

VMware NSX Automation Fundamentals
provides specific details on automation projects while removing removes hurdles and misunderstandings that are the primary roadblocks for organizations seeking innovation and automation for their environments.
Google did it again with Chrome browser, version 69. If you use Chrome to access your web client, you notice that you are prompted to select Get Adobe Flash Player.
I didn't know is that Google switched off the support for Flash Player, you aren't able anymore to add websites to the allow or deny list in the Flash settings within the browser. Or at least you can't add the websites directly on that list in the settings. There are some more clicks to do.
Officially announced was the end of Flash Player by Adobe. By the year 2020 Flash Player won't exist anymore, won't be supported neither by Adobe nor by the most used browser software. But there's a "but". You can manually add specific websites to the allow or block list of Google Chrome, but not in the way you might knew.
Most websites are already HTML5 compatible and all stuff works without that crappy Flash plugin! Do you use the VMware vCenter browser client? Probably the Flex Client because you still have the need for it, like vSAN, Update Manager, or 3rd party plugins of different software and hardware vendors within vCenter? The vCenter Flex Client (aka Flash client) obviously won't work anymore without Flash.
"This is the temporary fix for now until the next Google Update"
1. Open Google Chrome and enter "chrome://flags/#enable-ephemeral-flash-permission" into the address bar
2. Change it to "Disabled"
3. Click the "Relaunch Now" button
4. Now enter "chrome://settings/content/flash?search=flash" and you should see the list of websites which was "gone" before disabling ephemeral Flash permissions.
5. Add the website to the list